Aug. 11, 2022
On the day that Doug Reiser announced that he was opening an outpost of his Asheville-based Burial Beer in Charlotte's Plaza Midwood business district, he posed for a photo with his two co-owners — wife, Jess Reiser, and longtime partner Tim Gormley — on the rooftop of the little building they'd just bought at 1214 Thomas Ave.
Behind them, Charlotte's uptown skyline buildings glowed in the hazy March 2021 sun. The length of the entire Bank of America Corporate Center was centered just over their shoulders. To its right, the Truist Center peeked out like a sprouting flower. And far on the left, in the corner beyond a utility pole, the Duke Energy Center's distinctive keyhole building stood, glinting.
Reiser remembers a lot of gushing and fawning over all of it.
"Oh my God!" someone said. "Look at this view!"
But Reiser added a dash of sobering reality: "You know we're only going to get a couple months of this, right?"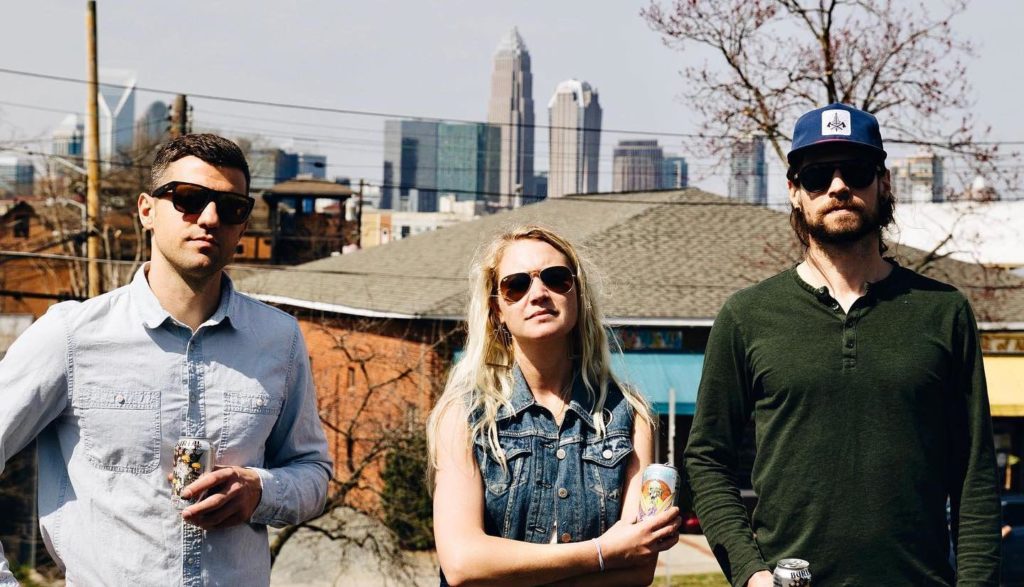 It hadn't yet been announced, but Reiser saw the writing on the wall: Buildings at the Central Square development had been bought up and longtime businesses there were closing and relocating. He knew what was coming.
By the time Burial Beer opened in June 2022, Reiser went up on the rooftop deck at his new taproom and took in that same view.
"Do you like our cranes and parking garage?" he joked.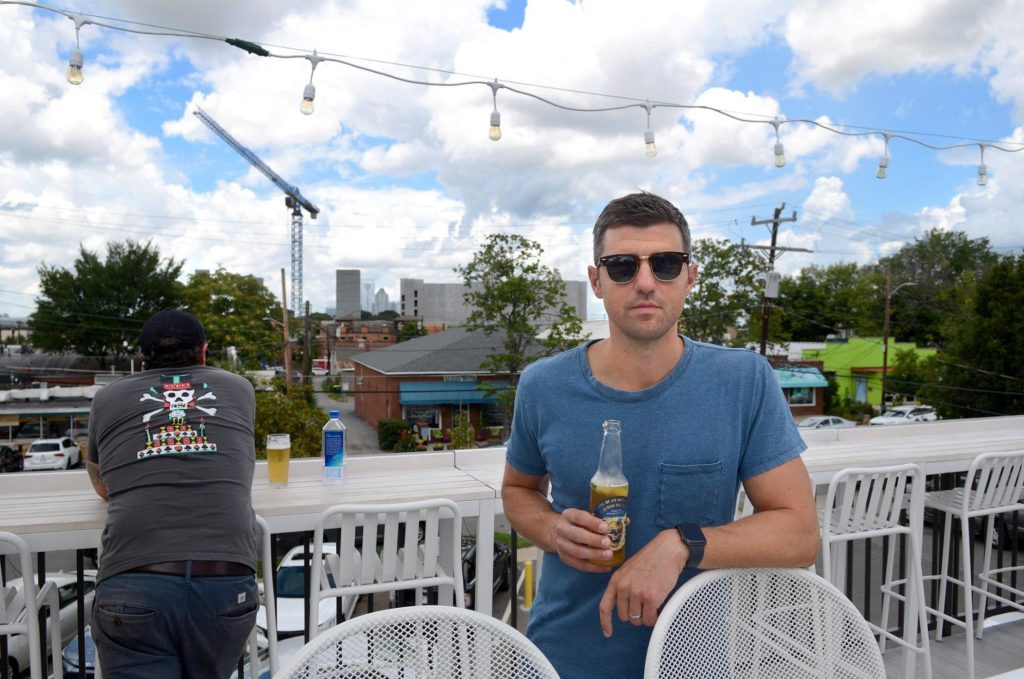 From the exact same spot where 15 months ago he could see the full length of skyscrapers, a massive, gray concrete structure now blocks the view of nearly all of uptown. Only the very top of the Bank of America building pokes up in the distance, and the tiniest sliver of the Duke Energy Center building shimmers on the side. Soon, it will be covered up by a seven-story, 12-acre project that is remaking the once-grungy, quirky and distinctive neighborhood.
To understand what has happened, the history of how Burial Beer came to own the building at 1214 Thomas Ave. through the relocation of Boris + Natasha and the sale of the building in the 1970s shows the remarkable transformation of the Plaza Midwood area — and how owning buildings might be the only key for a business' survival in that neighborhood and throughout Charlotte.
Because just across from that new construction project, at the corner of Pecan and Central avenues, Soul Gastrolounge announced July 21 that it would be closing and reopening elsewhere, thanks to a 114% increase in rent. The building where Soul has rented space since 2009 has not yet been sold, but the forecasted sale price in a neighborhood and a city with skyrocketing real estate prices led to the astronomical rise. The commercial real estate broker for the property did not respond to a request for comment.
This is not the first time that rising land prices in Plaza Midwood and neighboring Commonwealth have forced closures to longtime small business owners.
In recent years, the list of closures and relocations of some of the neighborhood staples is also a roll call of places that made the artsy area a draw for those seeking local, offbeat and original businesses: Sammy's Deli, Elizabeth Billiards, the Penguin, The Dog Salon, Nova's Bakery, Boris + Natasha, Tommy's Pub, Dairy Queen, John's Country Kitchen.
"I don't know how long a neighborhood can sustain hit after hit where the small businesses are gone," Boris + Natasha owner Hope Nicholls said. "And we are way past the tipping point with Plaza Midwood."
But how did we get here?
The building at 1214 Thomas Ave.
In the mid-1970s, Shelton Drum was looking for a place to open his family's auto salvage business in the Charlotte area when he spotted a building on Thomas Avenue that might work. It was dingy and not in the best area. But the price was right.
"When I found it, it was Skid Row over there," Drum said. "Literally, there were lots of homeless people sleeping on the corners."
County records show his father paid $22,500 for the building in 1978, and Drum remembers a $15,000 down payment two years earlier, for a total of $37,500 for the 3,000-square-foot building. Balls Creek Salvage Company opened soon after.
Drum would work long hours at the salvage yard, sometimes starting his morning with a greasy breakfast at John's Country Kitchen on the corner, and sometimes ending with a 50-cent beer at the grimy Penguin diner across the street.
His true passion was always for comic books, though, and in 1980 he opened a tiny shop called Heroes Aren't Hard To Find around the corner at 1512 Central Ave. He paid $75 a month for rent.
By 1983, Heroes was blossoming and the auto salvage company was declining, so he moved the comic book store into that building his father owned at 1214 Thomas Ave. At the time, it was right next to the post office (now Thomas Street Tavern) and not much else. He did not get much foot traffic, he said.
"If you weren't coming to that post office, you might not have a reason to come down there unless you were, you know, a drunk painter in the afternoon coming to get a Penguin beer," Drum said.
And that's why he moved Heroes again in 1988, eventually moving to the corner of Pecan Avenue and Seventh Street in the Elizabeth neighborhood.
And Hope Nicholls saw an opening.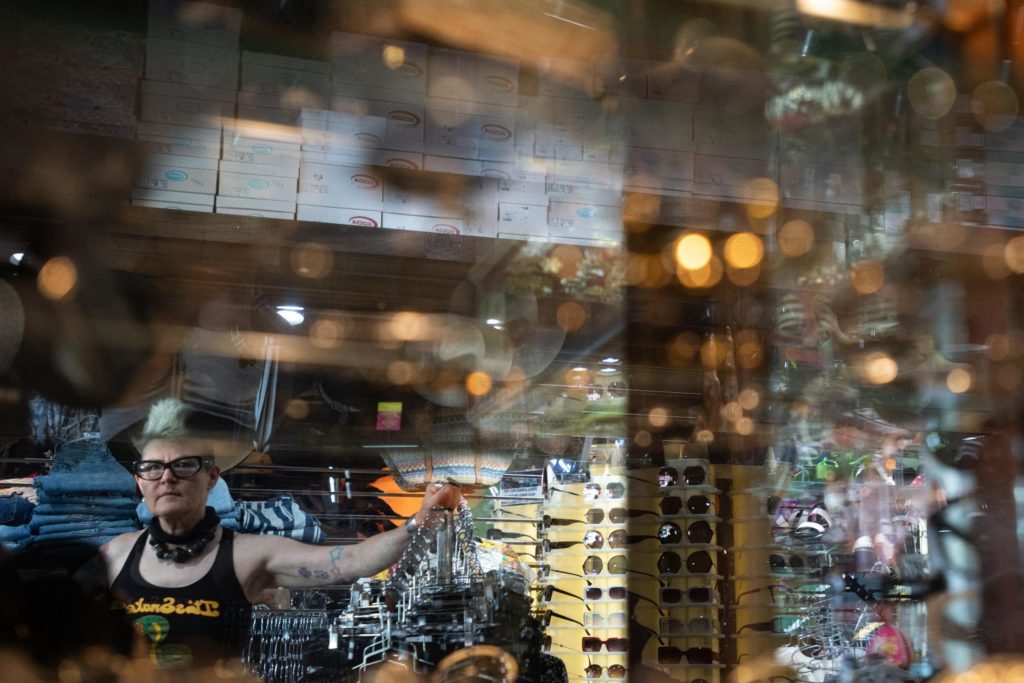 Boris + Natasha is born
Nicholls had been the lead singer touring with the successful punk band Fetchin Bones through the 1980s and early '90s when she and husband Aaron Pitkin decided to plant some roots in Charlotte. For several years in the 1990s, Nicholls, managed a boutique called Superior Feet at the corner of Pecan and Central, where the restaurant Sister recently closed.
But she wanted her own space, and in the late '90s, she saw that Drum was using 1214 Thomas Ave. as just a storage warehouse. She persuaded Drum and his father to fix it up and let her rent it in 1999.
"It was completely abandoned; there was no roof," Nicholls said. "It was boarded up and abandoned and he's like, 'Well, you don't want to go over there. I said, 'Yeah, I do. Can you fix the building enough to where we can rent it from you?'"
For 22 years there, Nicholls sold clothing and accessories that reflected her edgy and bold style and fashion sense. She loved "getting to talk to people and help people feel included and beautiful and noticed and recognized as a community member. That's what I do. That's just under the guise of selling people a pair of sunglasses or a fun pair of shoes."
But during her time there, she saw the Plaza Midwood area start to change. It became so popular that demand for buildings increased, and rents rose. The creative people like her who took a chance on that grungy neighborhood by opening boutiques and restaurants started to leave when it became unaffordable.
"When those kind of people put in businesses, then you get creative people that are shopping, that are working, that are eating in these businesses," Nicholls said. "And then, you know, slowly but surely in this town, the bankers and the developers take notice, and then they rush in. And there becomes a lot of pressure on the people that own the buildings to basically sell their buildings for what they think they're worth now."
Outrageous offers
Drum wasn't actively looking to sell 1214 Thomas Ave., the building he inherited in 2011 after his father died. But that didn't stop people from making offers to him.
"People were after it," Drum said. "They wanted to buy it. But I had a good tenant. You know, Hope was like clockwork. I didn't have to worry about Hope. I didn't wanna sell the building cause we've kind of got an old soul in my family and we appreciate the old stuff."
So Drum merely raised the rent soon after he inherited the building. Not by a ton, he says. But Nicholls, having seen the changing neighborhood that she built, spotted a smaller space available in the Plaza Hills neighborhood next to Hattie's Tap & Tavern and Tip Top Market, and decided to move into it.
"She could have stayed if she wanted to," Drum said. "I mean, we never even got to the rent negotiation stage because I think she felt like she had too much space and was paying too much for it now, at that time."
With his tenant gone, Drum started actually listening to offers for the building at 1214 Thomas Ave. He set what he thought was an outrageous price.
It was in Doug Reiser's price range.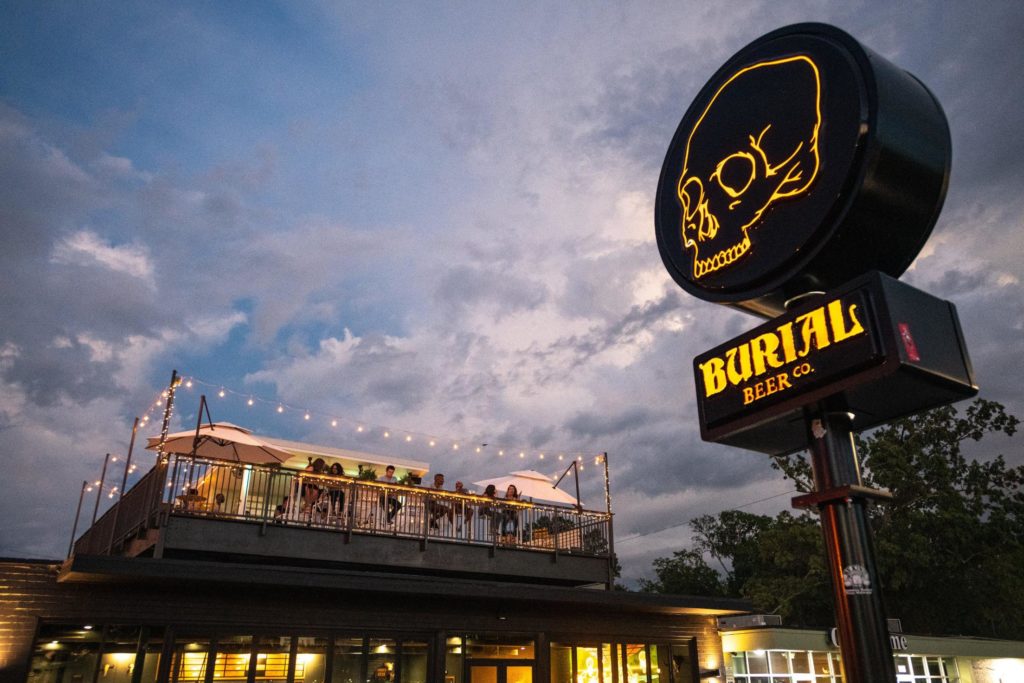 Burial comes to town
Reiser and his Burial co-owners had been looking to open a taproom in the Charlotte area for years, and decided early on that his edgy and irreverent brewery fit best with Plaza Midwood, an area with the same characteristics.
"We just never thought we could," Reiser said. "I mean, if I'm being honest, we saw the writing on the wall a little bit two years ago when we first went through there. (We thought) 'This place is too cool and it's too close to uptown. There's gonna be change here.'
"So we didn't really ever think that we'd be able to afford anything."
The key was that Reiser wanted to buy, not rent. When Burial first started out in Asheville, he and his co-owners realized the value of owning their own building, and they managed to scrounge together financing for their first building in the South Slope neighborhood.
"We killed ourselves putting together business plans to pitch the banks and saying, 'Hey, bet on us. We're gonna make these payments and this is going to preserve our ability to grow forever because we'll own the real estate,'" Reiser said.
Nine years after first opening Burial, the brewery has a loyal following and four taprooms — two in Asheville, one in Raleigh and now one in Charlotte. All of that has provided enough funding to afford an asking price of nearly $1 million on the Thomas Avenue building.
'The Asheville kids that came into Charlotte'
From the moment Reiser bought the building at 1214 Thomas Ave., he knew he wanted to do two things: Build a rooftop patio more for additional space than to show off that skyline view, and find a way to honor the Boris + Natasha boutique that lived at the same address for the 22 years before Burial bought the building for $945,000.
First, he reached out to Nicholls, who said she's recently had "a coming-to-Jesus about breweries in general," and offered to open a pop-up boutique of Boris + Natasha accessories in the Burial taproom.
Then, his team created a special-release IPA called Curious Interactions with Cognitive Dissonance, dedicated to Nicholls.
"We hope this beer keeps Hope and company riffing away through a creative world, keeping alive the music and visuals they have concocted for many years in Charlotte," Burial wrote on its Instagram on May 17, when the beer was available.
"And I think that that's as much as we can do," Reiser said. "We're brutally cognizant of gentrification and the changing landscape of communities that are served by development. We hope that we can respect and honor those that were there and try to share the platform that we create in those places."
Nicholls acknowledges that Burial is "not a small business and they are from somewhere else, but I feel like as best as they could, they try to recognize (what's come before them)."
"There's all of us freaking outsiders, you know?" Reiser admitted. "I try not to include myself in that group, but I can't kid anybody. We're obviously outsiders. We're hoping that we get embraced by the community and the people like what we're doing there. But we're still the Asheville kids that came into Charlotte."
As for that rooftop patio … Burial built it in a smaller version than it originally intended because of some unforeseen city coding issues, and scrapped plans to add a fabric sail overhead that would have blocked out the harsh summer sun — but also taken away the expansive view of the Carolina blue sky.
Because before they even opened, the changing landscape of the Plaza Midwood area already had removed that skyline view that Reiser and his co-owners had gushed about just over a year ago.
"I'm telling you, you just kind of forget," Reiser said, "kind of don't see it because you're just looking up at the sky so much that you don't really notice the cranes anymore. At least I don't. I guess maybe I'm just trying not to look at them.
"The sky is enough for me. The sky is so pretty up there. There's so much open sky."